we are a creative
experiential agency
Jack Daniel's is a brand
of BROWN-FORMAN
Jack Daniel's
FESTIVALHOSPITALITY
A mobile master distillery
Jack is back and is bringing its mobile bar concept to a festival near you, celebrating a rich heritage and 150 years of serving history itself from this fine vintage-style truck, fully equipped bar.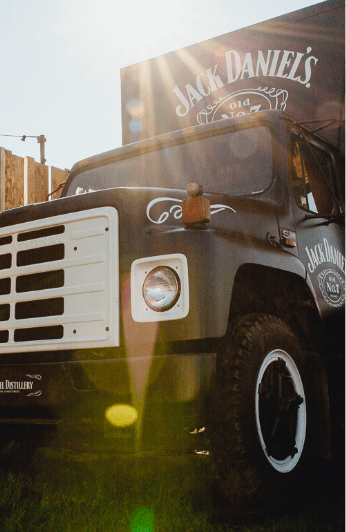 Brief
Jack Daniel's is touring, inviting WINK as their creative partner to facilitate a mobile bar concept that embraces its rich heritage while emphasizing modern era aesthetics.
Concept
A design concept focused on building from a good base, took an authentic automobile, and upgraded it. Pimping and paneling it to fit the brand's oak-inspired identity. Bringing rich wooden detailing and ensuring the space functioned for fully-fledged bar service at multiple festival locations.
Result
Ensured high product visibility and facilitated an extended tactile experience of the Jack Daniel's brand across festivals throughout the summer season. Kick back and enjoy a Jack.