we are a creative
experiential agency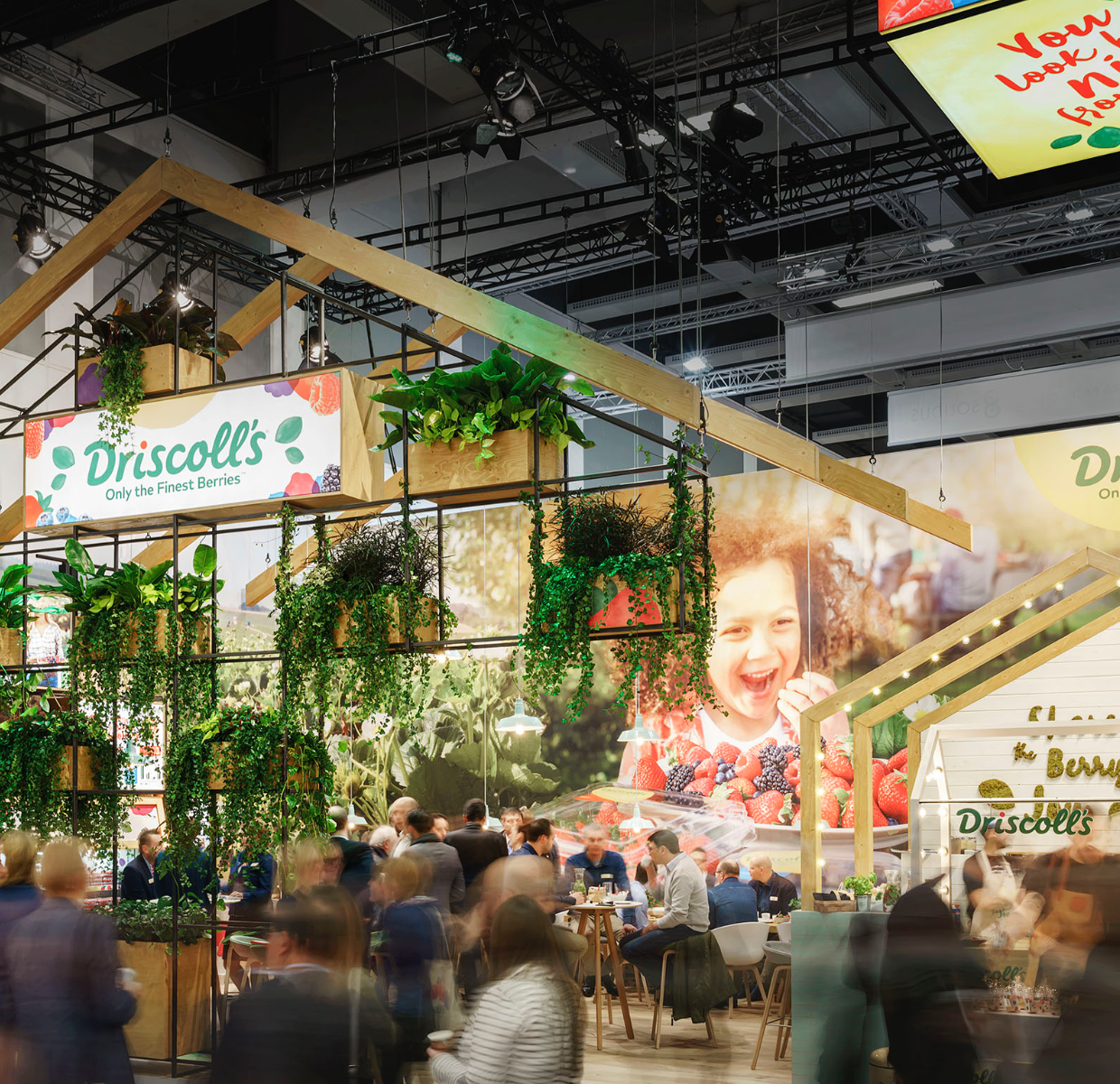 Driscoll's
PRODUCT LAUNCHTRADE SHOW
From field to fork
A Lush and lavish stand for our friends from Driscoll's. A true 'Berrydise' that expresses the entire production value chain from field to fork, where Driscoll's makes a difference. With a smart 'Share the Berry Joy' activation and juicy guerrilla berries roaming Berlin's Fruit Logistica trade fair.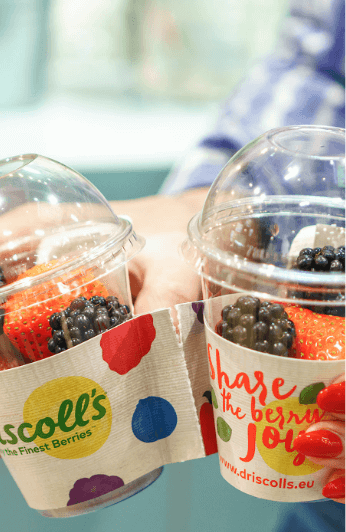 Brief
Design and execute a creative concept that enables a positive buzz around the brand and maximizes the impact of the product and brand identity.
Concept
A lush greenhouse reflecting the origin of the product, blending in with an inspirational retail environment. By using natural materials and secondary brand colors, we create a balanced canvas for the new brand identity, including an open kitchen and smart product activation where visitors get two connected cups of berries but have to share one with a total stranger.
Result
An invitingly tactile booth with maximum functional and communication features. A success that has been extended for four consecutive years, annually updated to align with their current communication targets.
Photography
Matthijs Immink & Tom Doms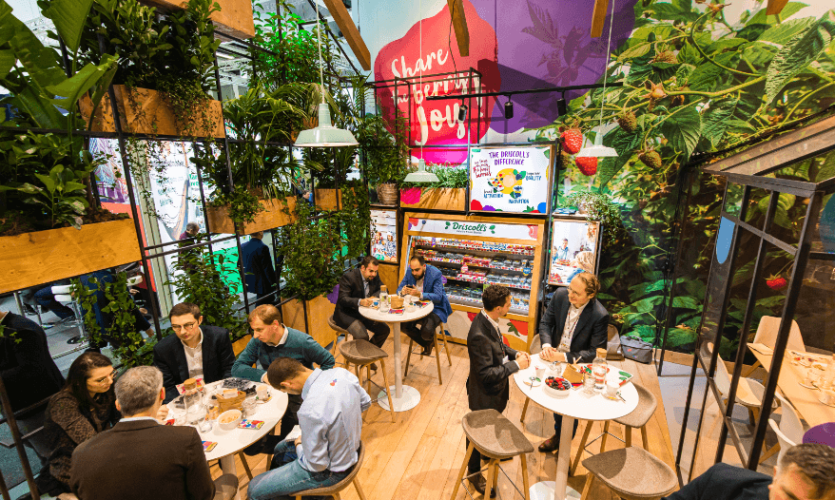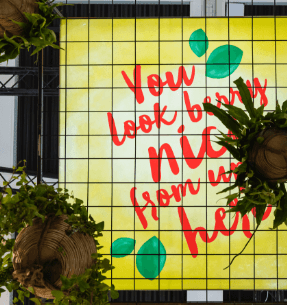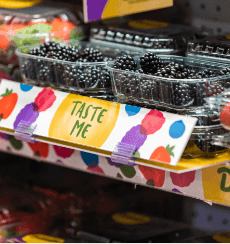 "They go beyond than just delivering a suitable stand. They think in terms of solutions and ensure that the entire project is managed from A to Z in the right direction"