we are a creative
experiential agency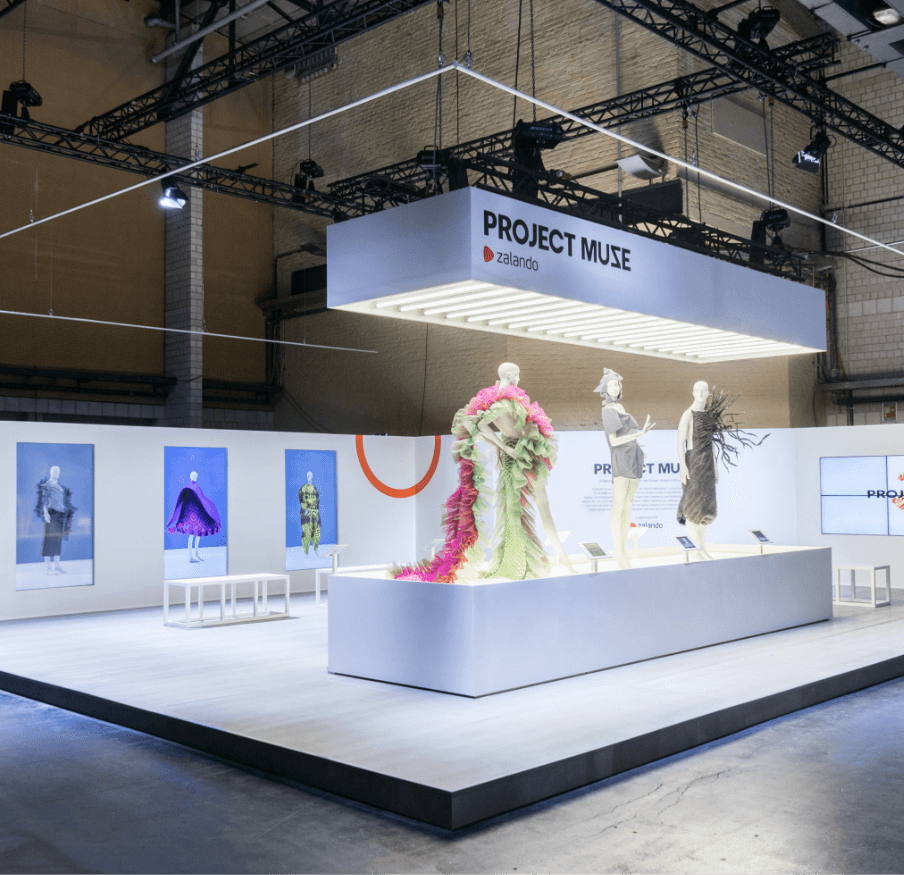 Zalando
TRADE SHOWPRODUCT LAUNCH
Bringing fashion to the fingertips of consumers
Project Muze, an experiment from the online fashion platform Zalando and Google, explores the creative use of machine learning in fashion. For those less into the tech talk – it's like being the muse for your clothing in which your personality and interests become the inspiration for unique designs.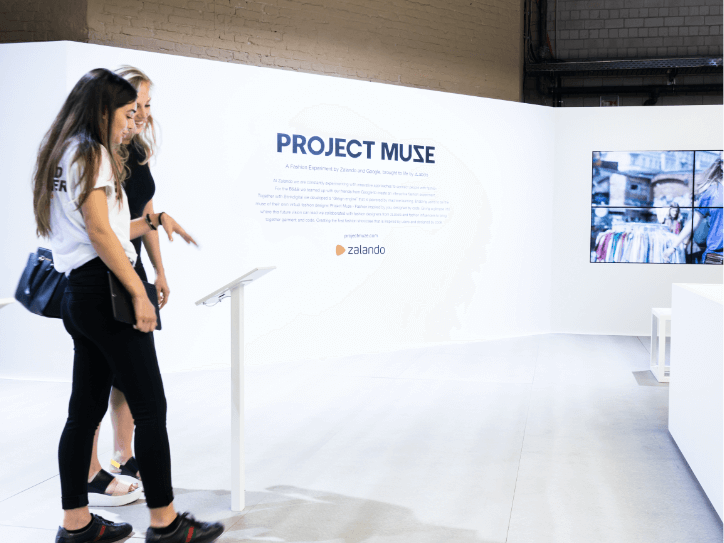 Brief
Translate Project Muze into a tangible immersive spatial experience at Bread & Butter Berlin by Zalando. Tie together two separate entities that allow visitors to interact with the technology directly while amplifying its presence and experience across the
trade fair.
Concept
Bringing fashion to the fingertips of consumers and fashionistas by asking them to share insights into their taste and lifestyle. Our goal was to physically inspire interaction of the style-savvy, building and creating algorithms that influenced their own personal 3D designs inside a clean, highly aesthetic installation.
Result
Empowered the concept and delivered its technological capacities to a broad brand-oriented audience.
Viva la future!
Photography
Detlev Sneider