we are a creative
experiential agency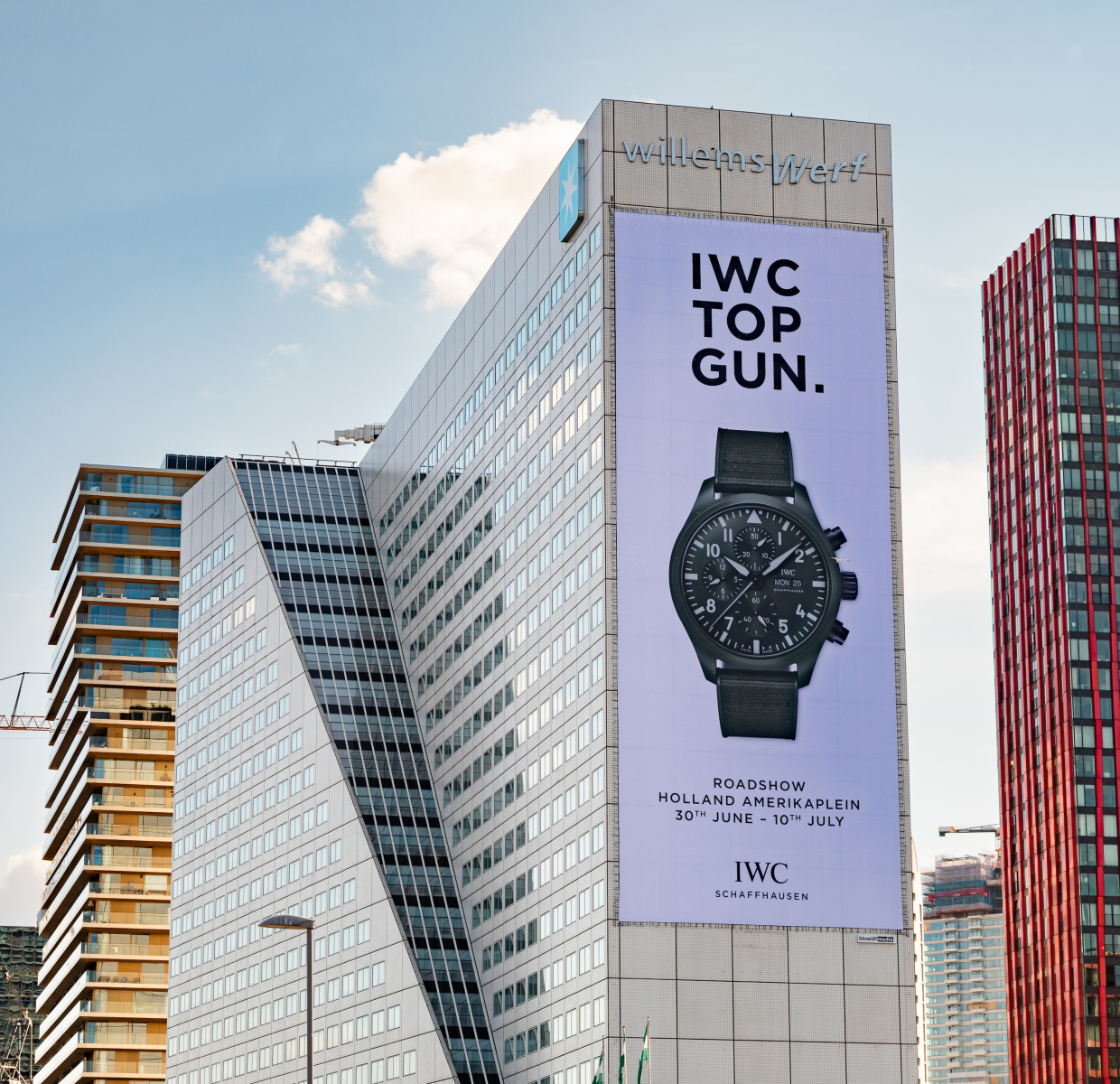 IWC Schaffhausen
POP-UPHOSPITALITY
TIME IS A LUXURY
Swiss watchmaker IWC Schaffhausen needed to fly high in front of Rotterdam's high flyers for the release of its new TOP GUN watch editions. The answer? A touring tour-de-force of finely staged timepieces, timeless storytelling and five-star hospitality.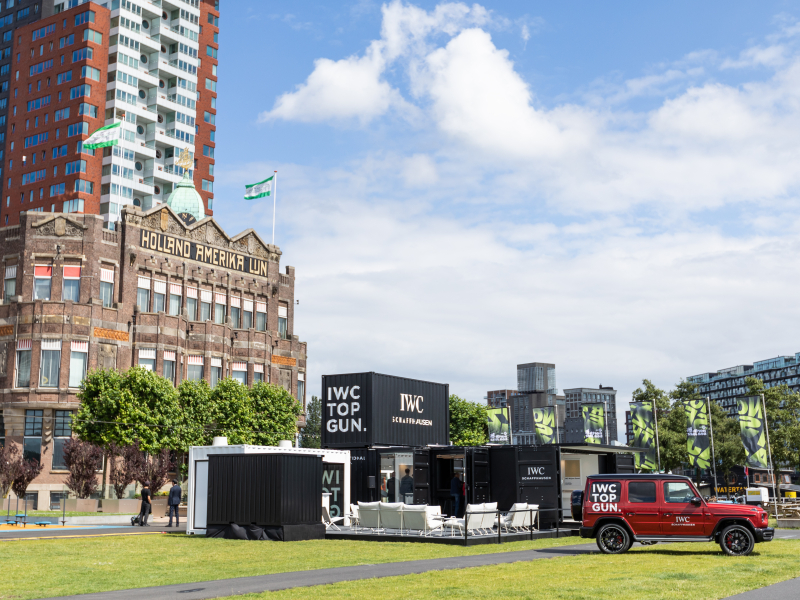 In luxury watchmaking, no detail can be spared. It's all part of a fine process that IWC Schaffhausen have perfected since watches were first pocketed. And with the release of the new IWC TOP GUN editions, this process has undergone a radical change: using ceramics.

Enter the IWC TOP GUN Roadshow: a time-traveling setup that brings the limited new editions to IWC's clientele with a 5 star splash of hospitality. Seen here in Rotterdam's iconic port area, it featured a series of high-end experiences – starting with the watches themselves.

Encased in glossy cabinets detailing their new construction, clientele had the chance to experience the fit, finish and story behind the TOP GUN editions. Next to this, custom performance cars could be test driven as well as a million-dollar speed boat with IWC detailing – all capped off with a 2 Michelin star restaurant experience.
Content Creative Director
Joris Bruring c/o The OS
PHOTOGRAPHY
Sophie van Veen c/o The OS, Ruben May & Sparks