we are a creative
experiential agency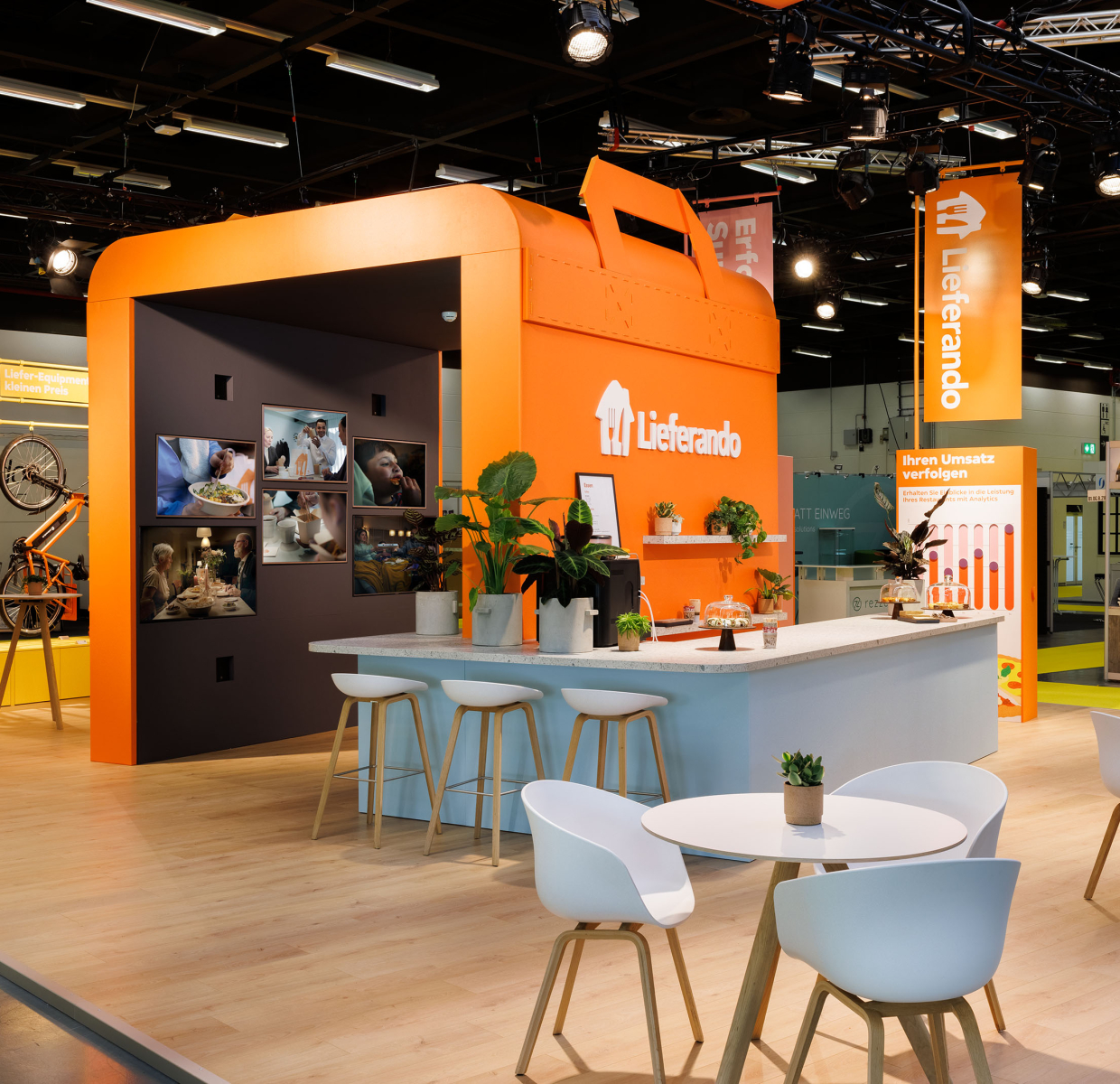 Just Eat Takeaway
TRADE SHOWSTAND
Delivering conversation starters
How do you create more conversation about food delivery with restaurateurs at trade shows? By spotlighting the emotions behind the joy of receiving it with a content-rich, fully modular stand able to be delivered just about anywhere.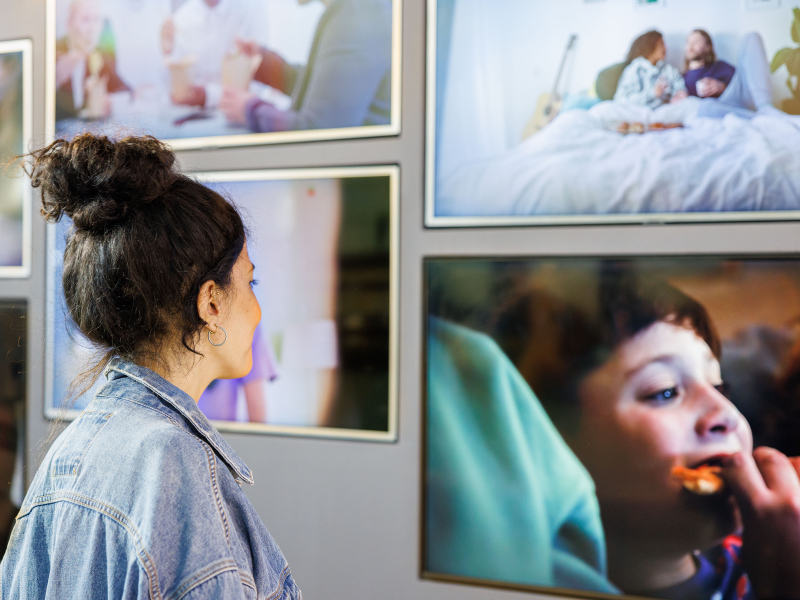 Known as the place to go for ordering food, Just Eat Takeaway.com needed an appetizing tool to attract restaurateurs at trade shows.

To (over)deliver, WINK cooked up a modular branded stand that was full of content designed to ignite a conversation about what consumers really value: loving the hell out of their favorite food.

Multiple custom portrait films of various characters and audiences were shot and placed inside a 3 meter high branded delivery bag. The films highlighted the joy of receiving a delivery – with an emphasis on celebrating the souls behind the food: the chefs and creators.

Combined with other interactive ingredients showing off a full menu of the brand's values, the stand is able to be put together a-la-carte and fit the footprint of any show Just Eat wants to deliver it to. Bon appetit.
Photo
Philipp Langenheim c/o Fariyal Kennel