we are a creative
experiential agency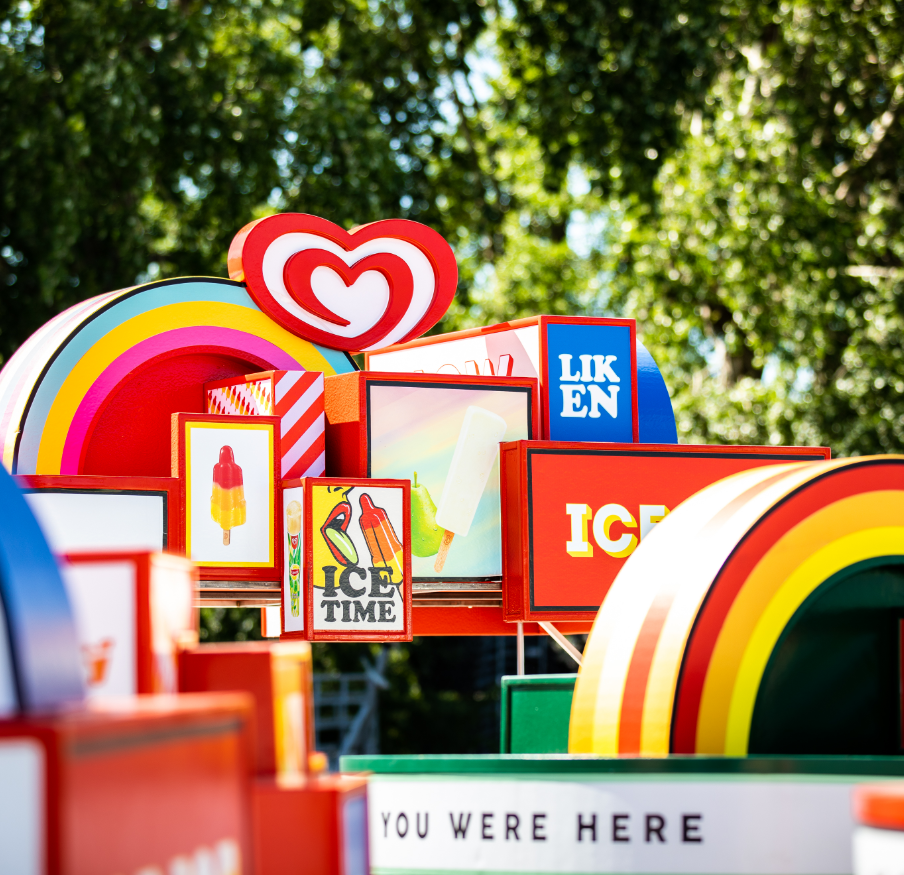 OLA is a brand of
Unilever
Unilever
POP-UPFESTIVAL
We scream, ice scream
This summer, clouds of bright saturated colors and bold statements are coming your way! Delivering delicious ice cream and instant OLA happiness to the Dutch landscape. With a fully automatic hydraulic system that turns the iconic ice cream carts from easy-to-handle lowriders into trail-blazing high riders!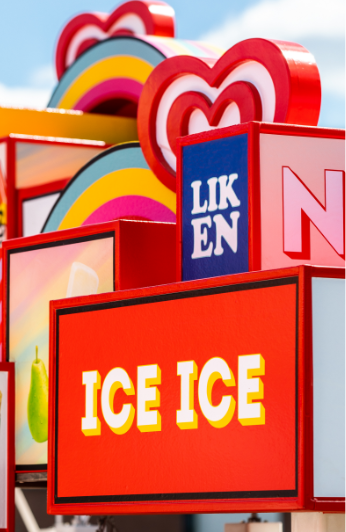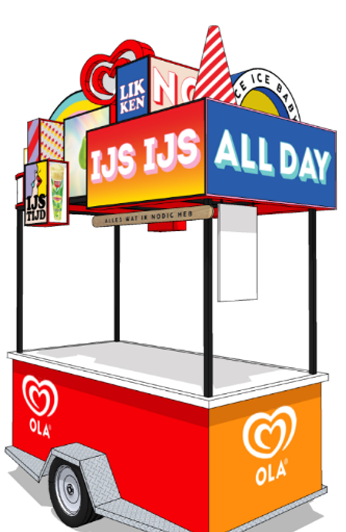 Brief
Convert out existing ice cream carts into a likable design that expresses instant OLA happiness.
Concept
We translated the brand signature that we developed for the OLA Horecava stand into a design for the Ice carts focusing on the top area to stand out from a distance against any backdrop. The overall design, and its two-color schemes (Bio/Vegan & Classic), refer to the iconic 80' ice cream carts that sparked instant happiness.
Result
Instant OLA happiness and fully functional ice cream carts.