we are a creative
experiential agency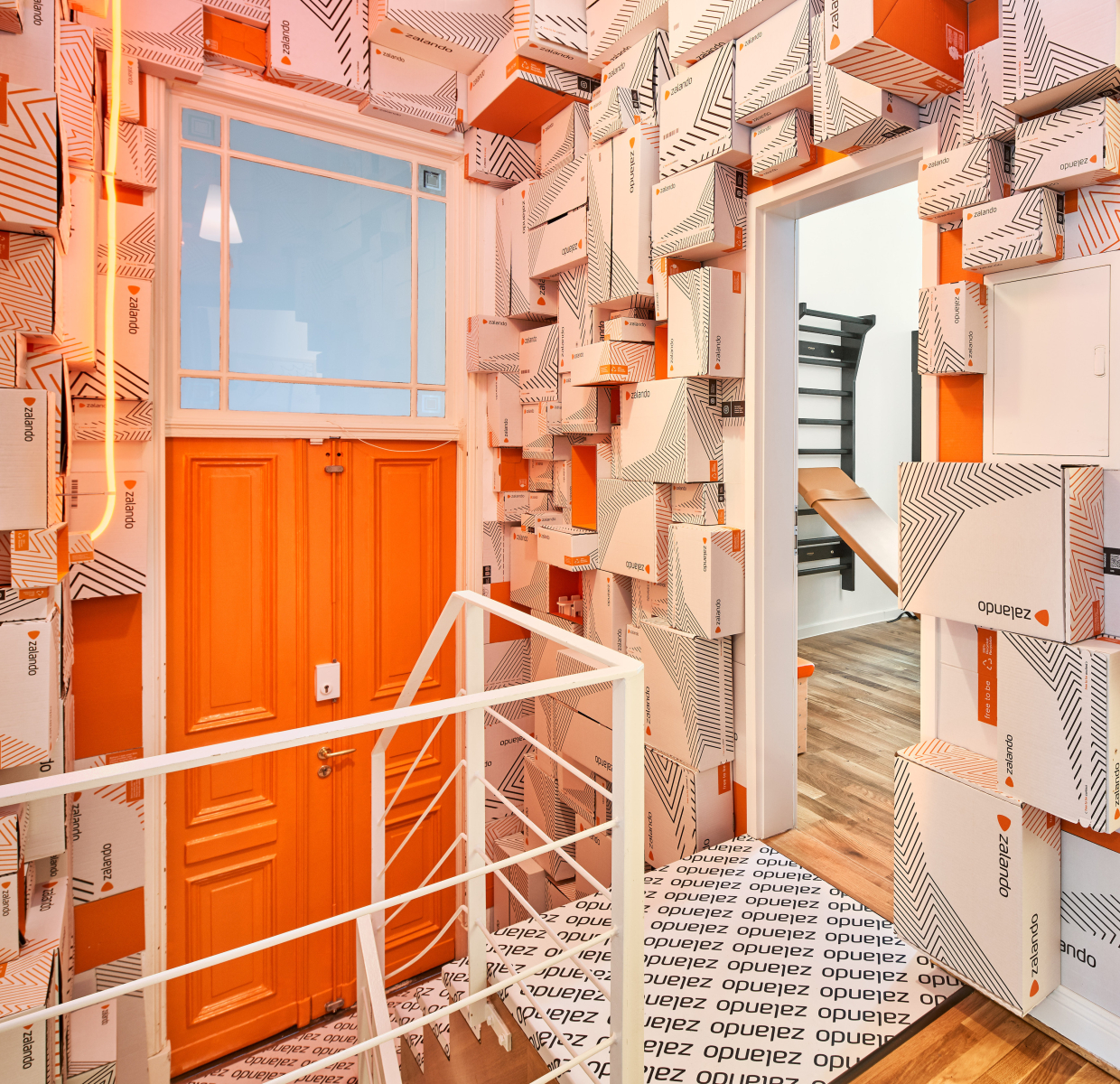 Zalando
INTERIORDESIGN
BORN IN BERLIN
A signature spatial design, built as a permanent homage to the Berlin loft Zalando was born in. Made for work. Built with play in mind.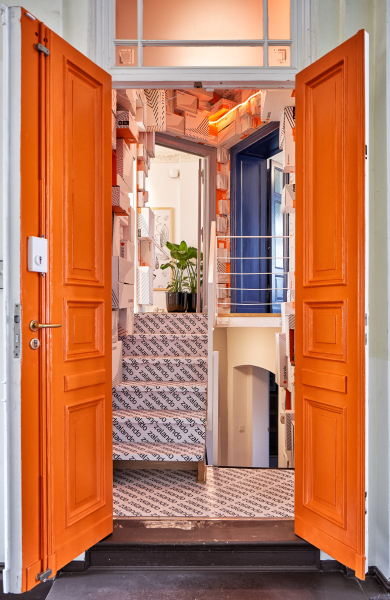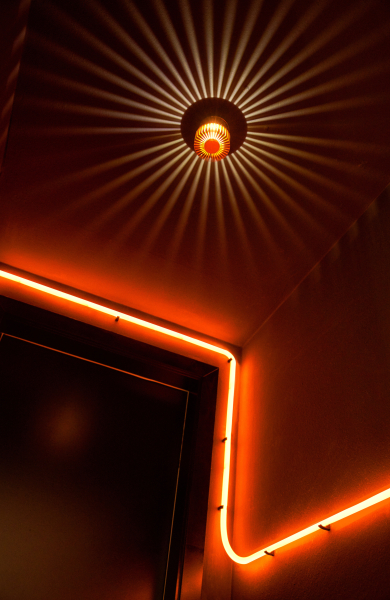 It's said we don't stop playing because we grow old, rather, we grow old because we stop playing. So to go back to the roots and pay homage to Zalando's humble beginnings was all about play when they asked WINK to design a permanent space in their Berlin offices.
Introducing the Zalando loft: a playful tribute to the birth of Europe's biggest online fashion retailer.
MADE FOR WORK
BUILT TO PLAY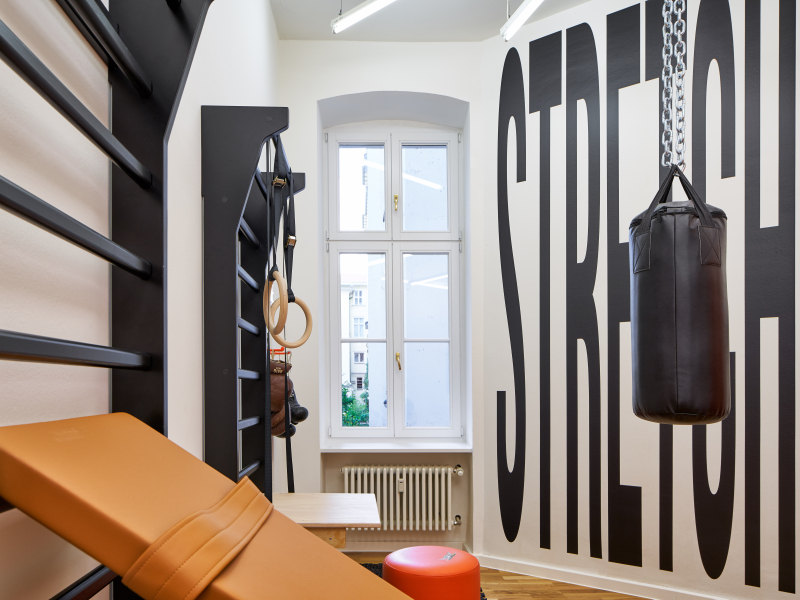 MAKING THE SPIRIT OF EXPERIENTIAL PERMANENT
The result? The ultimate Berlin apartment – lined with Zalando's iconic delivery packaging to make the brand feel tangible and playful from the get-go. With typical Berlin living essentials and a stylish splash of flea market finds, coupled with design classics, this office space was purpose-built for engaging Zalando's employees, friends and partners with an inclusive, fun space.
With multiple moments of discovery and a peaceful quirkiness covering almost every square inch, the Zalando loft fuses the exciting spirit of an experiential build with the permanence of a new space to create the perfect conditions for creativity and growth to mix with play.
"WINK's surprising thinking out of the box and understanding of our brand and culture stood out. Even if you don't know the exact details about the concept – you can feel the brand and our history entering the space."
Photography
David Burghardt