we are a creative
experiential agency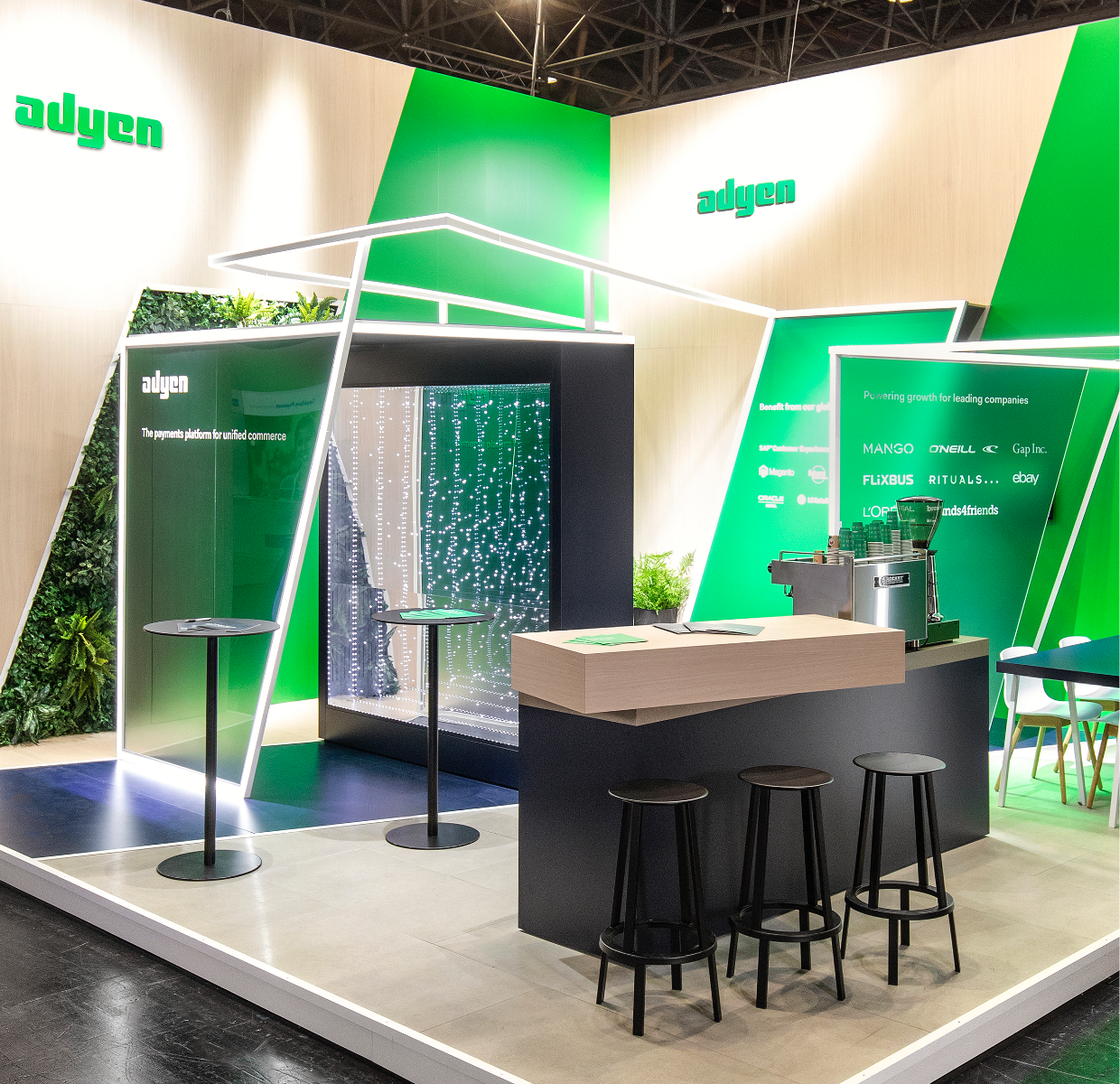 Adyen
POP-UPSTAND
Paying the way forward
WINK created an explicit design guide for all of Adyen's future stands. Giving Adyen the visual concept and production tools, leading up to a one-of-a-kind future-facing booth design. Clearly distinguishing Adyen on a wide range of trade shows around the globe.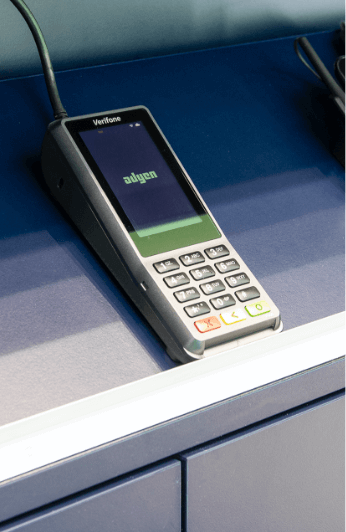 Brief
Design the visual presence of Adyen for a wide range of trade shows, and translate this into a design toolkit.
Concept
A modular set-up that balances aesthetic design, communication, and functional features in each possible setting. After designing this on-brand experiential toolkit, we were excited to prototype and present its first live execution at the EuroCIS in Düsseldorf.
Result
A clearly defined design guide that enables Adyen to respond swiftly to any event opportunity that arises.