we are a creative
experiential agency
Budweiser
EXPERIENTIAL CAMPAIGNSTRATEGY
Dare to Dream
Who's brave enough to open up and share their dreams with the world? To find out, WINK created a personalized 'dream bottle' as a vehicle for Bud to challenge its fans to live their dreams.

"WHO'S BRAVE ENOUGH TO OPEN UP AND SHARE THEIR DREAMS?"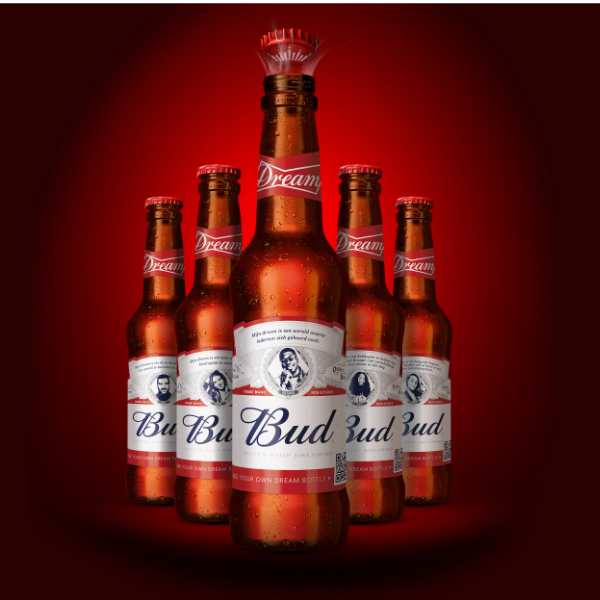 NO GUTS
NO GLORY
Bud wanted to empower its worldwide kings and queens to not just dream again, but to challenge them to dream bigger, and live out their dreams. After all, to dare is to do.

But to do – you gotta' dream first. Enter Dare to Dream.

Our concept was a testimony to human nature and all the guts and glory that come with it. Dare to Dream was a simple idea, but it held life-changing implications for those who seized the opportunity by just going online and configuring a bottle.

The special part about this bottle? Solid online and in-store, each featured a unique dream in the crest label and picture – and the contestant with the most elusive, daring dream was awarded 25.000 in prize money to realize it.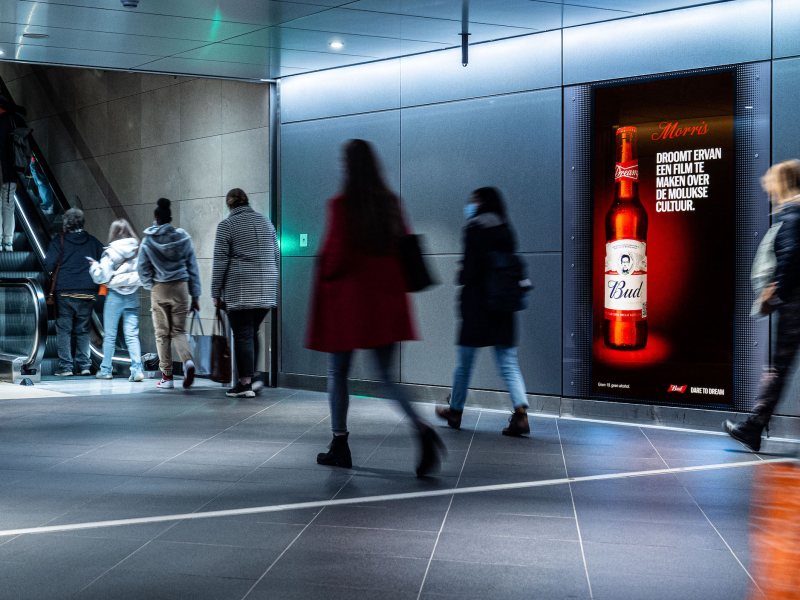 To support the campaign, a TV commercial, digital content, and out-of-home advertising were created with the expression of dreams at their core. Football stars, producers, and creatives took center stage to highlight their 'dreamlike' professions and aimed to wake us up to our true potential.

Next to this, to add a layer of creative reach to the data, geo-targeting was used to connect dreams to each other and highlight that great things happen together.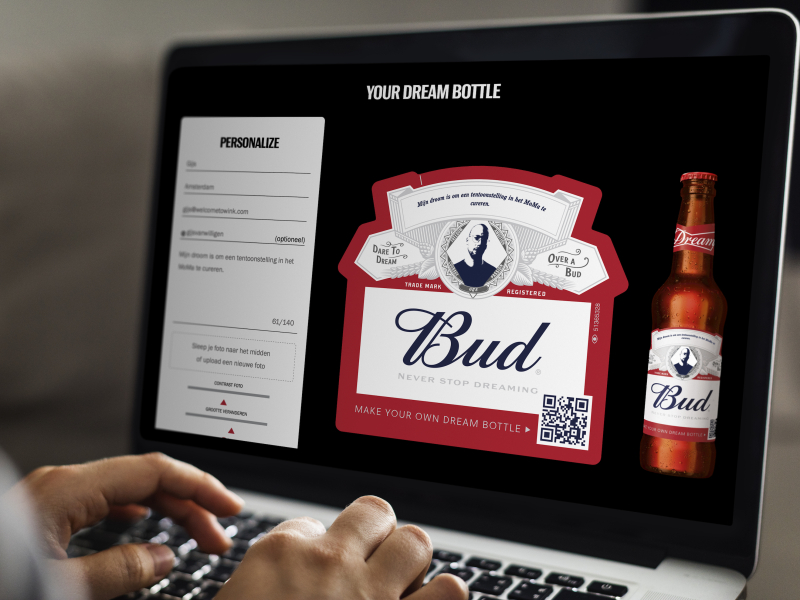 DATA OF DREAMS
Configuring over 10,000 bottles in its life, the 360 Dare to Dream campaign rocketed the brand's market share by 50% and featured a microsite fuelled by social media and influencer campaigns with a touch of CGI and DOOH to boot.
Awards
2x Platinum & 2x Bronze | Global Eventex Awards | 2022