we are a creative
experiential agency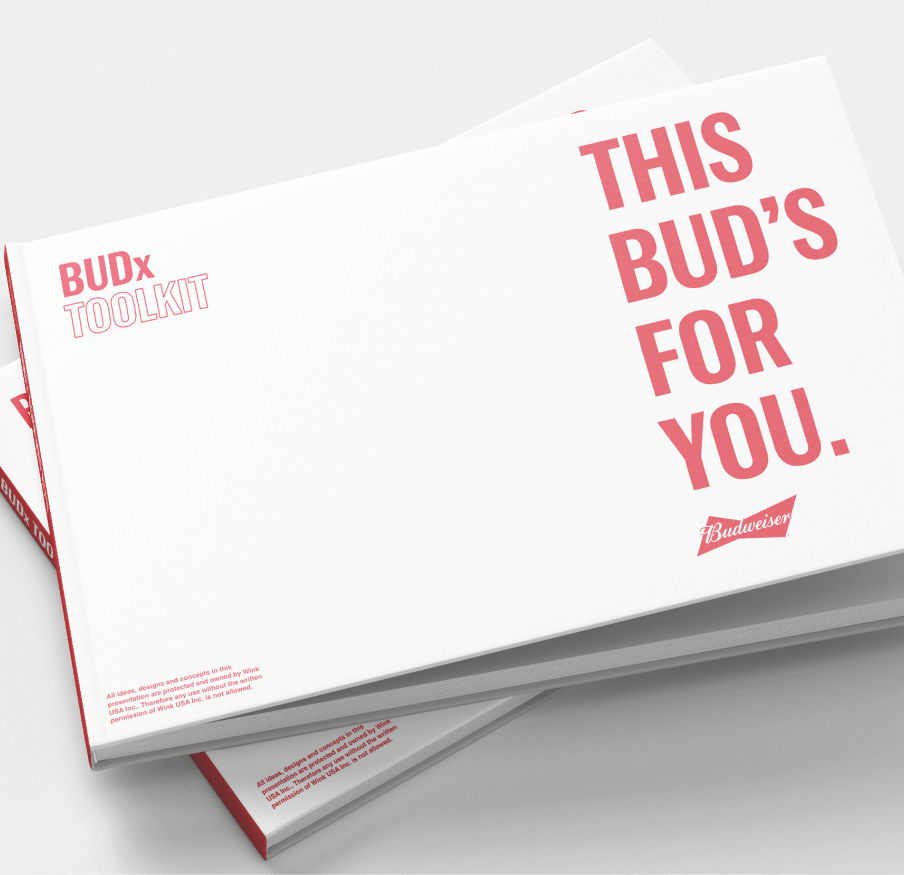 Budweiser is a brand of
Anheuser-Busch InBev
Budweiser Global
EXPERIENTIAL CAMPAIGNINTERIOR
Global reach & authentic local relevance
In 2016 WINK was invited as a creative partner to Bud, positioning Budweiser as THE international catalyst beer brand. Creating a global experiential platform that leverages & unites the creators of lifestyle, fashion, art, culture & music, supporting its implementation through developing a strategic playbook - enabling Budweiser to become globally known.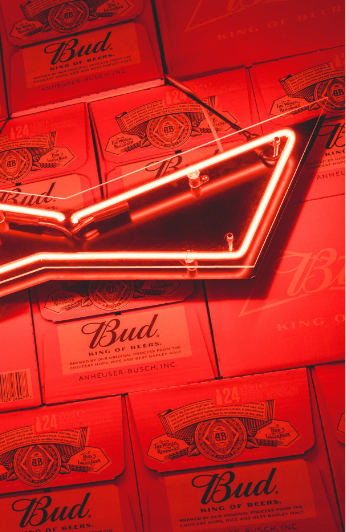 Brief
Create a set of fully immersive activations with interactive and tactile Budweiser-related interventions that peak with the ultimate Budweiser event experience.
Concept
BUDX was born. An easy "how-to" guide saw a 10-step experiential road map created to ensure Bud shows up consistently and effectively around the world. Never designed to be a bible, our playbook focused on facilitation, not castration. Allowing space for markets to add local flavor and collaborate creatively with teams, agencies, and compatible brands closer to home.
Result
Reaching a level of success we couldn't predict, BUDX has welcomed events in multiple global cities worldwide - including Amsterdam, London, Paris, Tokyo, Lagos, Miami, and more.
BUDX
London, Moscow, China, Amsterdam & Miami