we are a creative
experiential agency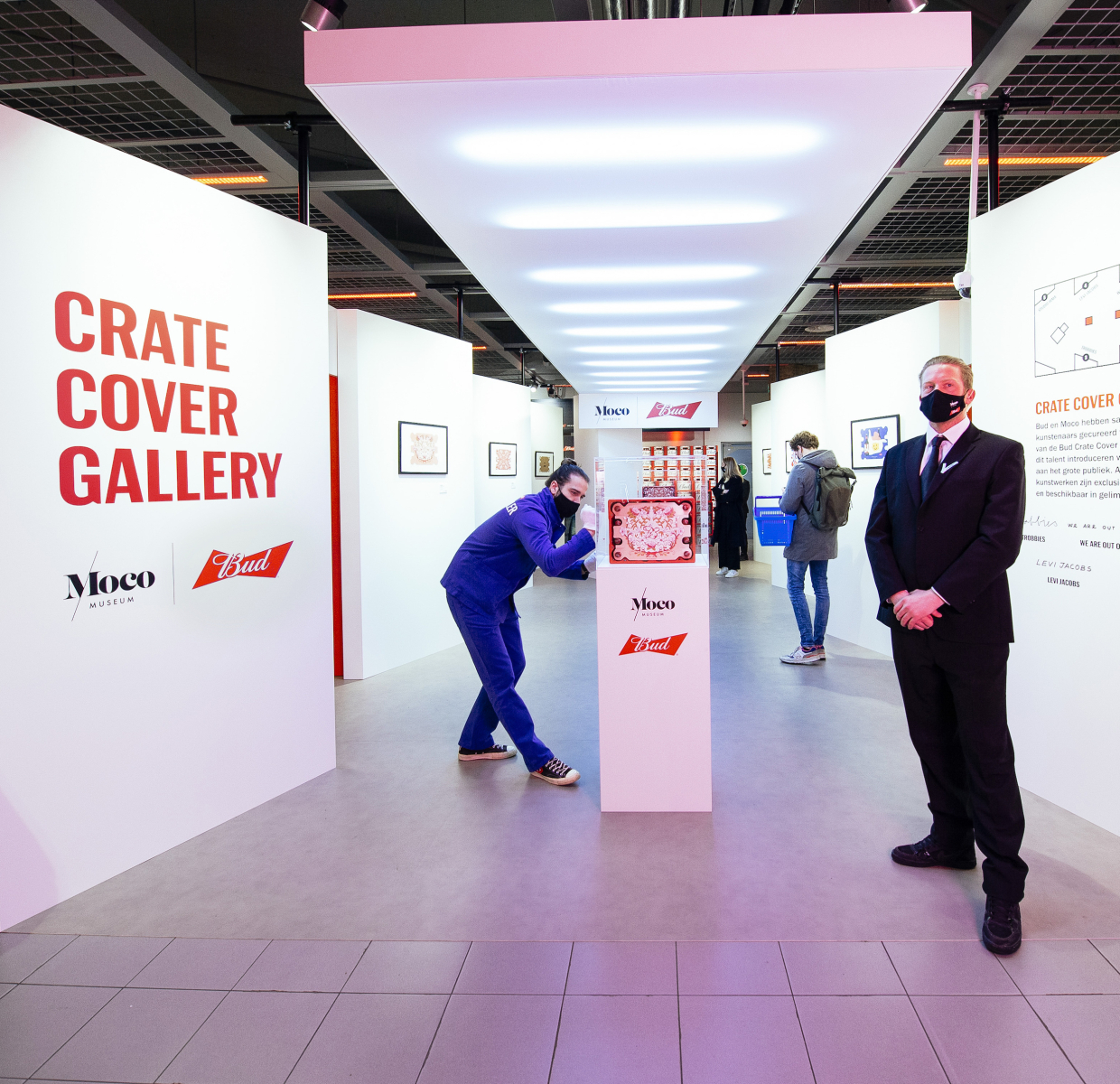 Bud is the European name for Budweiser
A brand of Anheuser-Busch inbev
Budweiser
POP-UPPRODUCT LAUNCH
Smooth Taste New Crate
To launch the world's first Bud crate, WINK introduced Bud Crate Cover Art. Limited edition artworks exclusively designed by 5 Dutch artists, curated by the Moco museum. Launched with a one-day-only pop-up supermarket gallery in downtown Amsterdam. Where people could get their Crate Cover Art signed and framed.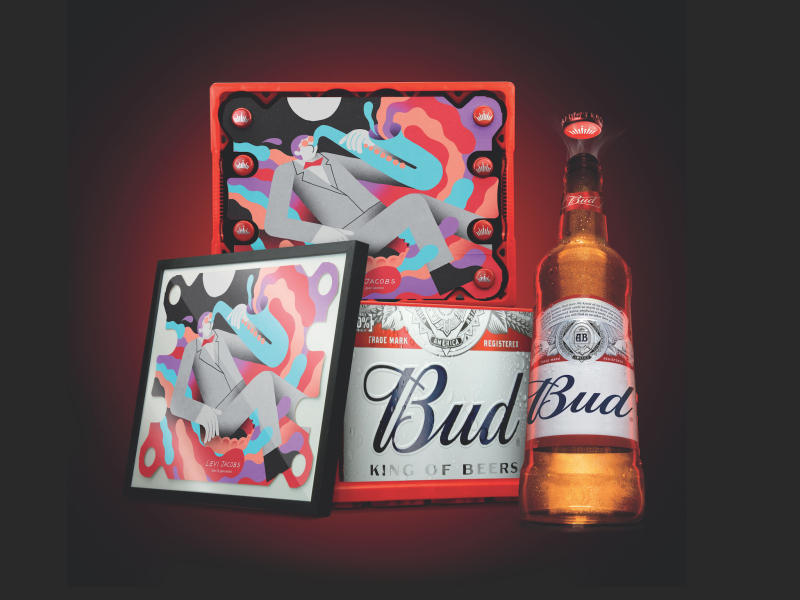 Brief
Develop a 360 ° through-the-line campaign to launch the new Bud crate in the Netherlands that drives high-quality perception to leverage Bud's smooth taste.
Concept
WINK introduced a new world canvas: Bud Crate Cover Art. Moco Museum curated five artists from 4 cities: Careaux & Studio Irma – Amsterdam, Weareoutofffice – Utrecht, Trobbies – Den Haag, Levis Jacobs – Rotterdam. Who designed limited-edition crate covers inspired by Bud's smooth taste and legacy brand elements that ignite a collectible culture amongst consumers. The designs featured in all digital and OOH assets to give the participating artists the biggest stage possible. With the Crate Cover Art campaign, we changed the way we crate forever.
Result
Sold out in less than 24 hours with plenty of PR.
Awards
2x Gold & Silver | Best Event World Awards | 2022
Gold & Silver | Best Event World Awards | 2021
Grand prix | Best Business Effectiveness | Best Event Awards World | 2021
2x Platinum, 3x Gold, 1x Silver | Global Eventex Awards | 2022