we are a creative
experiential agency
Budweiser is a brand of
Anheuser-Busch InBev
Budweiser
HOSPITALITYEXPERIENTIAL CAMPAIGN
Lighting up the world of football
As official partners of the Fifa World Cup 2018 - Budweiser launches its biggest campaign in history, Light up the FIFA World Cup. In Moscow, WINK activated this epic campaign amongst millennial consumers that value experiences over things and trust influencers more than advertising. By taking over perfect drinking occasions and amplifying the energy present while creating memories that last a lifetime.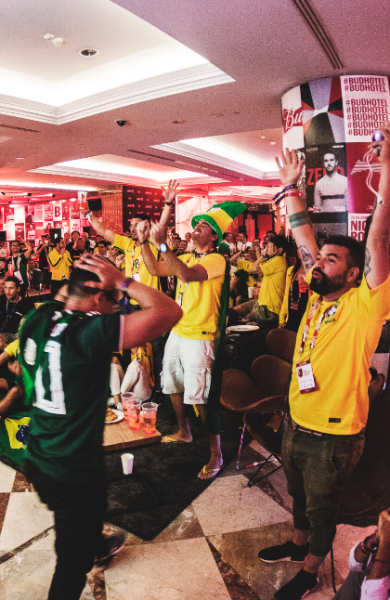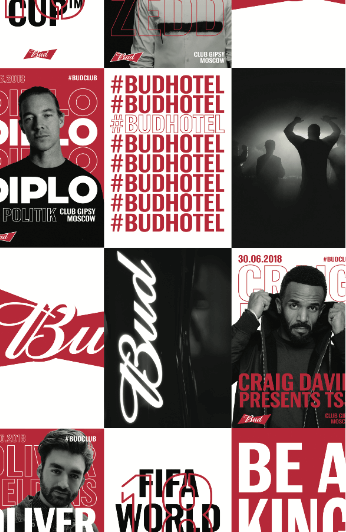 Brief
Become the most talked about brand around the FIFA World Cup 2018 and turn football enthusiasts into brand ambassadors. Amplifying their energy in 50+ markets
Concept
In a more is more approach across multiple activations, Moscow witnessed a bold take over of key venues around the city. A hotel, a boat, and a club became an interconnected extension of the brand. Offering a new kind of engagement integrating highly-styled visuals that claimed the landscape, world-class DJs that fuelled B2B parties, and facilities for fans to gather around exclusive game screenings with brand ambassadors and influencers.
Result
Empowering a huge experiential undertaking allowing 37.404 fans to live the activations across 32 days. Resulting in a global sales increase of +8% since the World Cup.
Awards
Gold, Silver & Bronze | PRO Awards NYC | 2019
Gold & Bronze | Best Event World Awards | 2019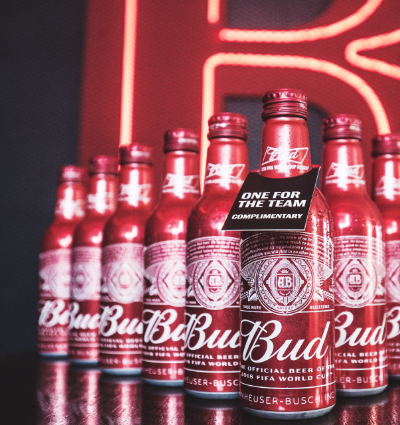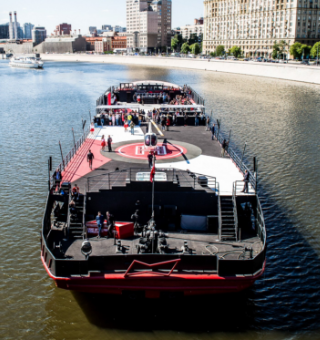 "Team AB Inbev wants to say thank you for the excellent work delivered by WINK leading up to and during the event. You made Budweiser look amazing. The hotel, boat and Gipsy club all looked awesome. Equally important, you were all a pleasure to work with. Could not have done it without team WINK."