we are a creative
experiential agency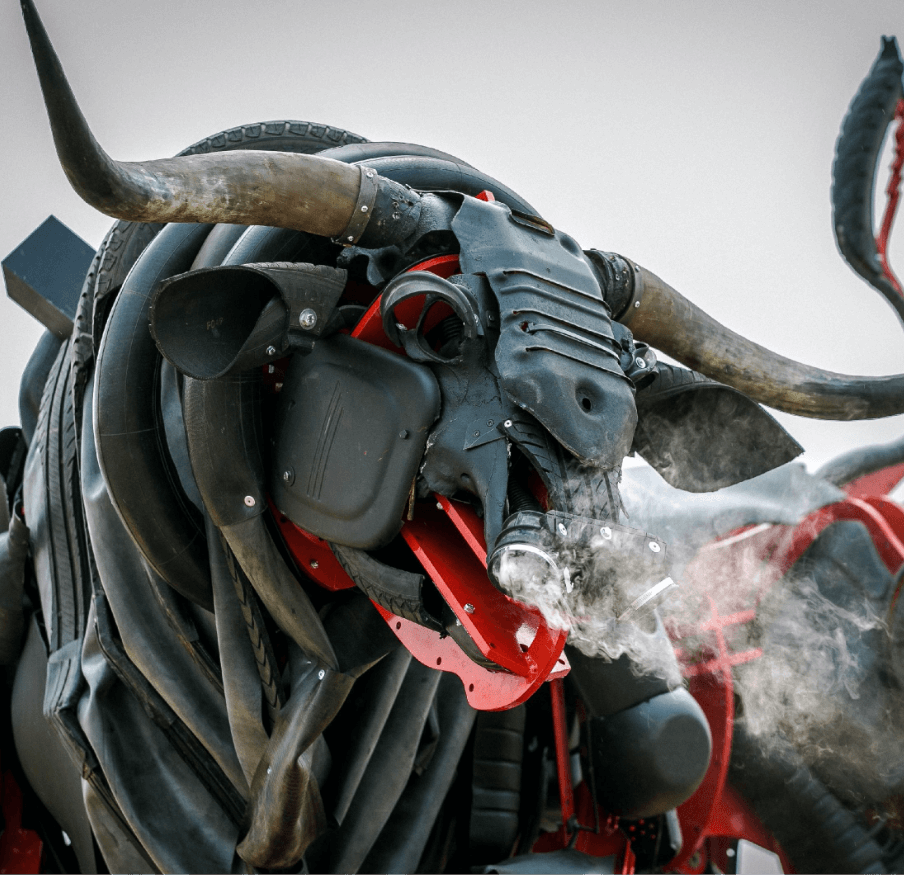 Jupiler is a brand of
Anheuser-Busch InBev
Jupiler
FESTIVALEXPERIENTIAL CAMPAIGN
The mighty metal bull
Based on the original logo. The brawny Jupiler festival bull plays the lead, raising spirits, and the bull itself, through a concerted crowd effort, the animal can be raised itself above the audience, standing on just one of its hind legs one more time. Made from two tons of recycled steel and rubber, The Bull staggers, steams, burns with fire, and dances along with the crowd, making it more than ever a symbol of strength and joy.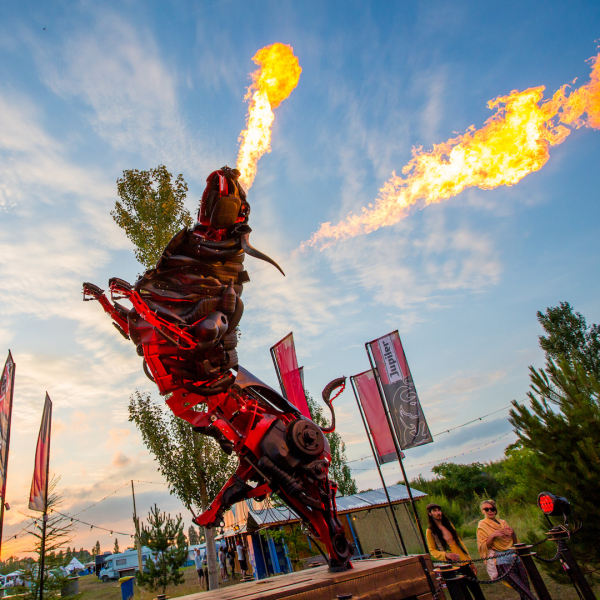 Brief
Create an intervention that enhances the shareability of the product and experience, allowing festival fans to connect to their inner tough guy.
Concept
Introducing The Bull. A life-size kinetic work of art built for an unforgettable experience. Measuring 5 meters / 16 feet, emitting fire, light, and smoke, the beast is designed to stand on one leg by sheer force and team effort. With our team of designers, craftsmen, and partner Brandwacht en Meijer, we sculpted a champion out of 2 tons of shiny red steel, matt black up-cycled scrap metal, and rubber.
Result
An epic, brutal activation that guaranteed visibility for the brand. Increasing equity via engagement, raising a hoof, the roof, and burning down the house.