we are a creative
experiential agency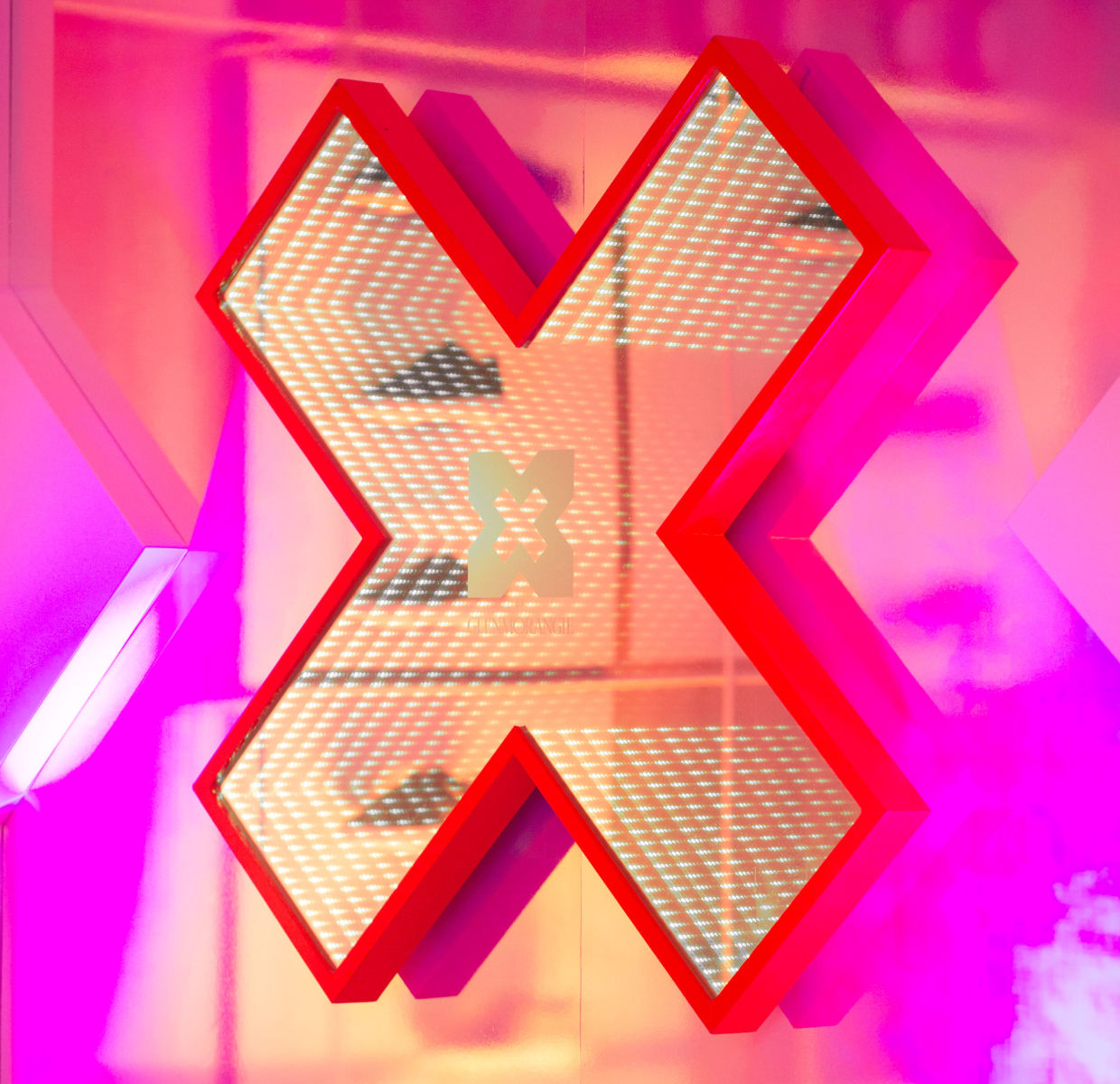 Moët Hennessy
MADE TO MIX
A cross-fading combination of cultural collaborations. WINK brought the new X by Glenmorangie whiskey on a journey across fashion, lifestyle and music communities to mix with a host of diverse, influential audiences.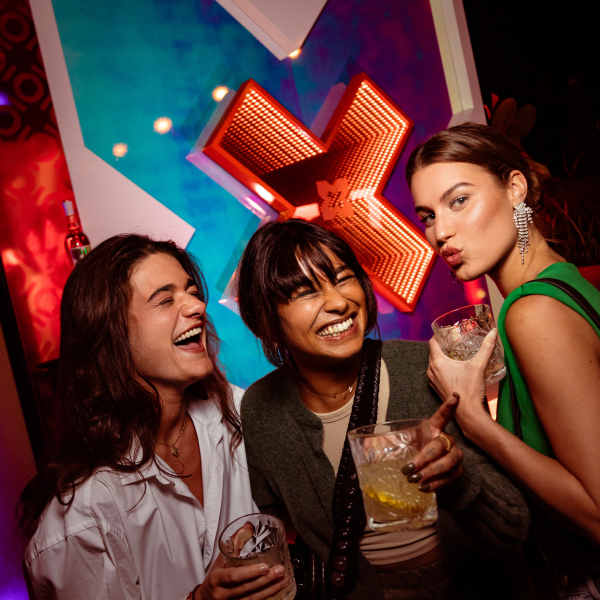 GLENMORANGIE
X CULTURE
X by Glenmorangie isn't your ordinary whiskey – it's a new single malt that's designed to mix, whatever the mood. So when Moet Hennessey wanted to find a way to expose the mixable new drink to tasteful millennial audiences, WINK set to work on a concept that would focus on gaining cultural credibility to make X by Glenmorangie the talk of the town.
The concept? Use the made to mix nature of X by Glenmorangie to create a series of culture-focused blowout events that leverage and mix communities using experiential brand collaborations across fashion, lifestyle and music.
To bring the concept to life, WINK partnered up with some of the most influential movers and shakers in town: upcoming indie record label New Ams, boutique fragrance house Odeaur, along with ETQ shoes to create a unique event for each with X by Glenmorangie at the top of the tasting menu.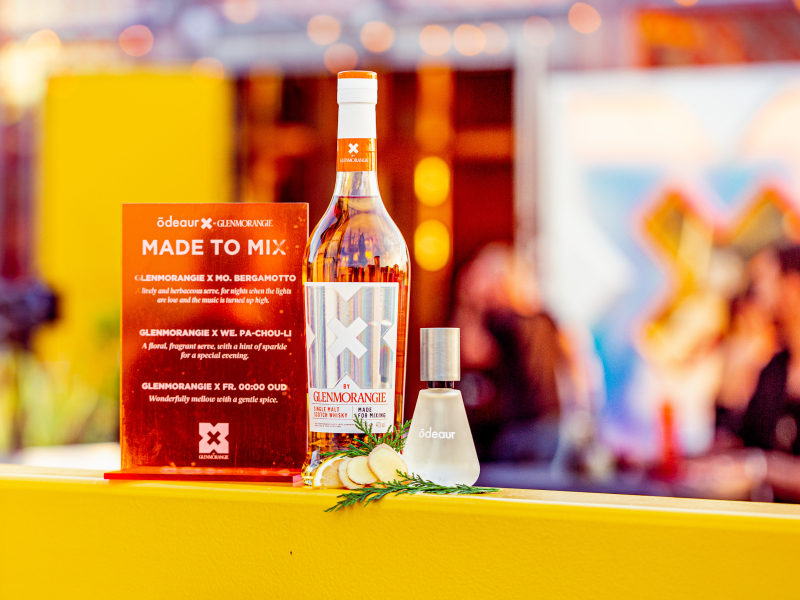 CREATING COMMUNITIES THROUGH COLLABORATIONS
To create a cultural buzz, WINK carefully curated partners that are trending across Amsterdam and Europe in the fashion, lifestyle and music worlds.
In collaboration with each partner, we developed a unique, signature event tailored for their audiences in a made-to-measure fashion.

Record label New Ams fused its ultra-modern pop and indie sensibilities with X by Glenmorangie for a cocktail-fueled listening party. Fragrance house Odeaur took a more cross-discipline approach to influencing all the senses by combining wildly unique flavor and scent profiles, where shoe and fashion brand ETQ found a natural pairing in evolving a classic cocktail with a store takeover.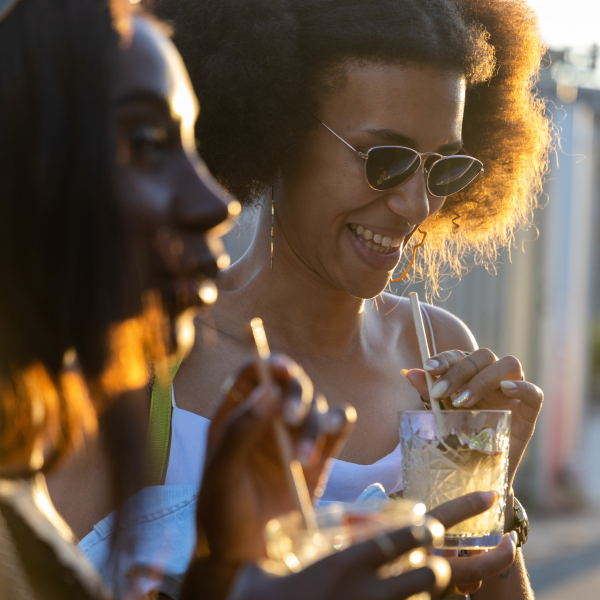 FINDING THE
RIGHT MIX
While each event had its own unique flavor, WINK wanted to physically showcase the consistent mixability of X by Glenmorangie across any location or venue.

To make sure X by Glenmorangie was the centre focus of each event, WINK created a modular, physically-led identity that combined colorful signage and graphic elements with the environmental storytelling of branded menus and posters.

Then, to add to the visual appeal and interaction of each event, pulsating Glenmorangie branded bars combined with bold, brightly lit X by Glenmorangie mirror booths – setting the mixable mood at each and giving moments to share trend-setting stories on social.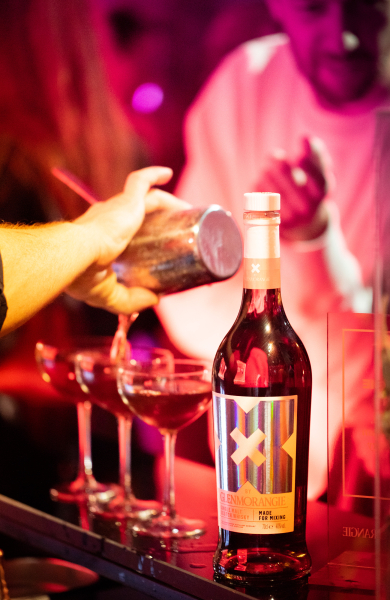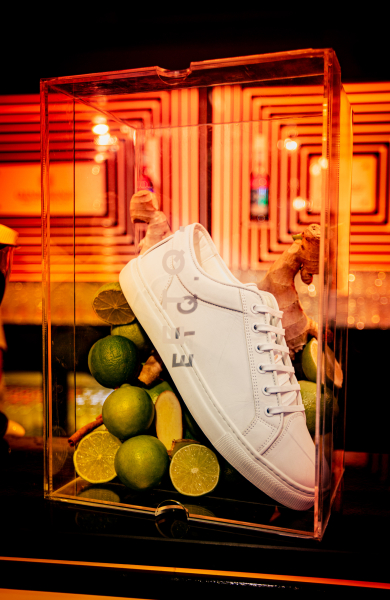 WINK customized each event to highlight the mixability of X by Glenmorangie through a creative approach to combining the stories of each brand using visual styling and storytelling.

Seen here at Yellow House, Amsterdam, Odeaur's event fused taste and smell to create a dazzling new sensory experience for the brand's influential audience with three new fragrant cocktails designed by X by Glenmorangie's bar team.

Introductory drinks came in the form of a perfume vessel, while botanical styling was dotted across the event to further visually highlight the mixable elements of X by Glenmorangie.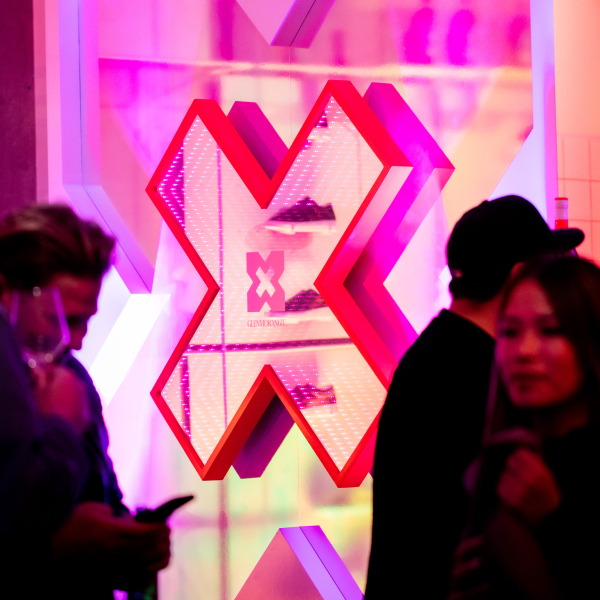 A fast growing Amsterdam modern streetwear brand, ETQ focuses on the simplicity of evolving the classic shoe silhoutte into something more modern and tasteful for today's day and age.

To mix X by Glenmorangie with ETQ, we took an approach that combined the past and future of cocktail making to create new twists on classic cocktails like the Manhattan during a complete store takeover.

Other elements such as perspex shoeboxes combined with bold botanicals to create a beautifully visual mix between ETQ and X by Glenmorangie and further cement the high quality feel of the event visited by a host of fashion professionals.
PHOTOGRAPHY
SOPHIE VAN VEEN