we are a creative
experiential agency
Rabobank
POP-UPFESTIVAL
The creative space that inspires your inner artist
Together with legendary Mojo Concerts, WINK produced a Sponsor Ring award-winning 'What's Happening' at Lowlands. The second coming of our interactive creative playground, created for Rabobank and the Kunstbende. Each space channeled different artistic principles that inspired daily workshops for the masses.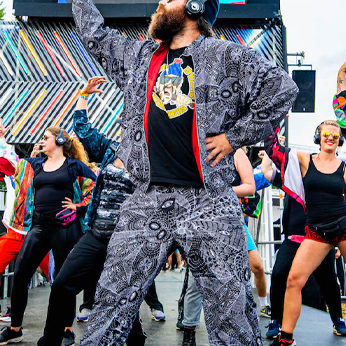 Brief
Create a chill down and get creative space at the Lowlands festival that allows people from all walks of life to participate and contribute to crowd-inspired creativity.
Concept
A concept that has found success for a second season, WINK designs, curates, and produces a colorful interactive lo-fi craft-inspired space where everyone can come together to create something big and beautiful: an interdisciplinary full-on festival area designed to facilitate discovery, experiments, crazy creations, and celebrations. Dancing, making music, acting, building, printing, playing… you name it.
Result
Together with our cohort of creative collaborators, we created a space where everybody got their 15 minutes of fame. Till next year - shine bright
little diamonds.
Photography
Dennis Bouman, Floris Heuer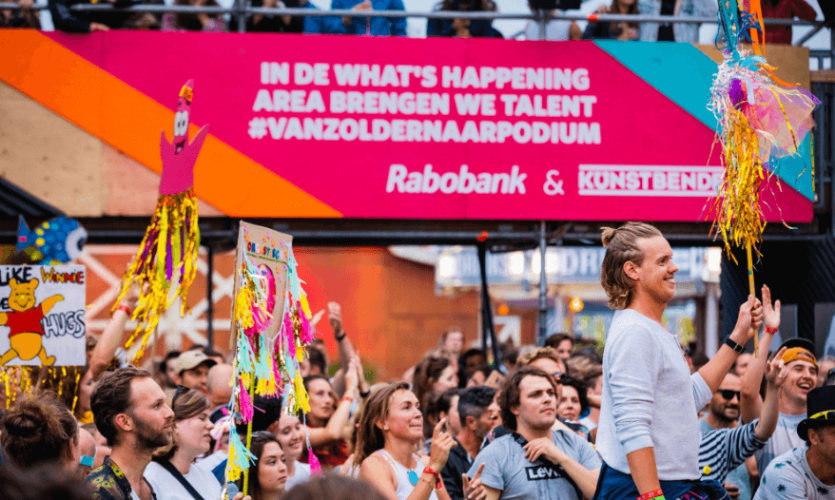 Awards
Gold | SponsorRing Awards | 2018