we are a creative
experiential agency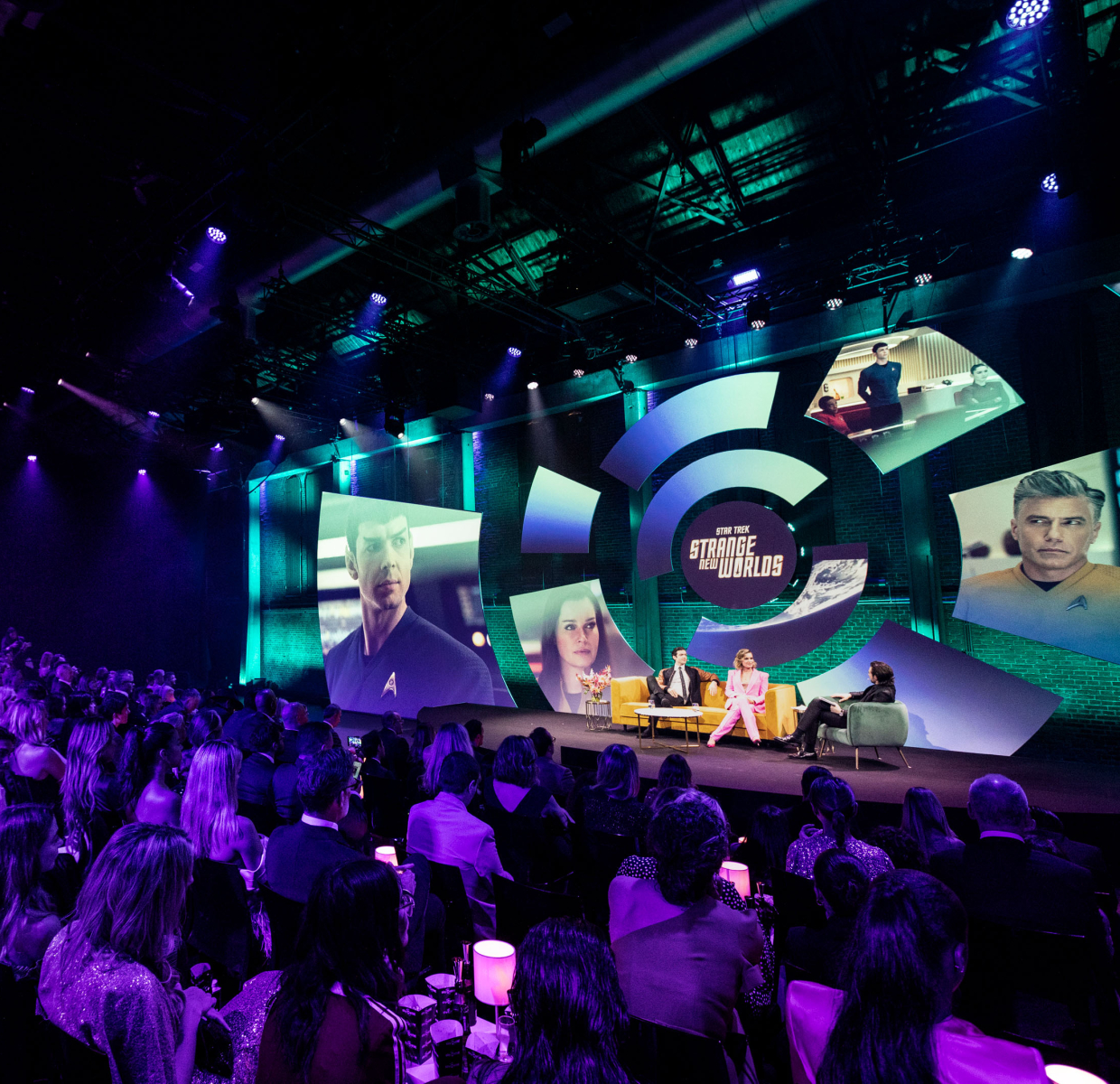 SkyShowtime
EXPERIENTIAL EVENTPRODUCT LAUNCH
It's Showtime!
A new world of movie and TV magic needs a world class way to bring it into ours. For the new SkyShowtime streaming service, WINK delivered a thrilling launch experience propping up IPs like Top Gun and Jurassic Park into a timeless showpiece of entertainment greatness.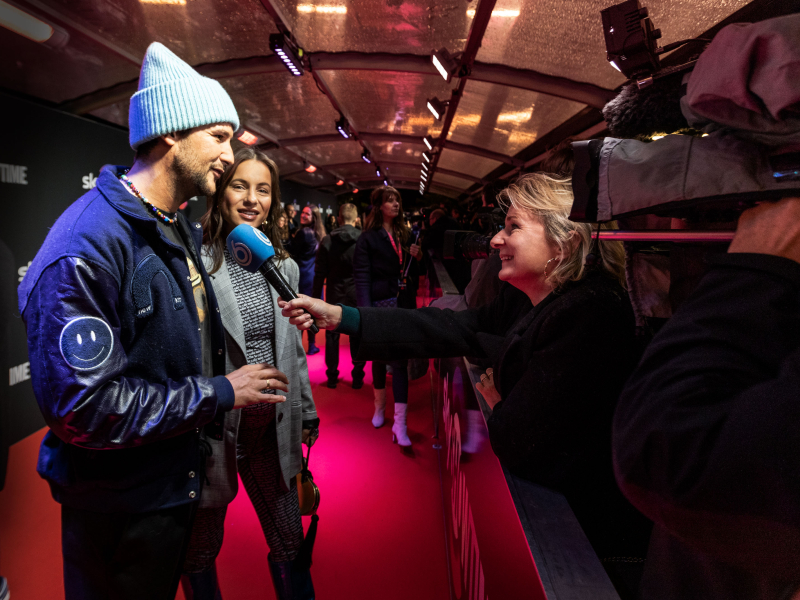 A SHOW STOPPING
LAUNCH
The new SkyShowtime streaming service is all about bringing the most hotly-loved IPs under one exciting roof. To mark the new service hitting European homes, WINK was cast to curate a show stopping immersive launch event to transport visitors into the Showtime world for a night.

To make a world that would host this content under one roof: a multi-floored venue in the heart of Amsterdam's cultural fabric was chosen to stage a show that floored guests throughout a thrilling exhibition of smash hit movies like Top Gun, Jurassic Park, The Northman, Lost City and Yellowstone. And like any A-list occasion, the magic of the movies starts with one big red carpet, flashing lights and press.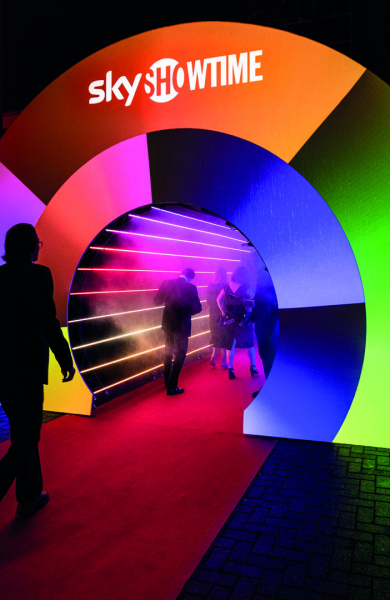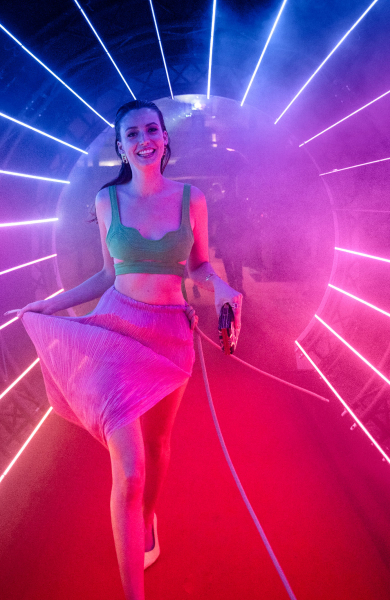 ENTER THE SKYSHOWTIME WORLD
Enter the SkyShowtime world and be thrilled with a magnificent multiverse of content. Guests are taken on a tour through the time-warp tunnel into a luxuriously decorated lobby with a bouquet of rich treats, sights and sounds. Then it was time for the show to really start.

Once in the custom-designed amphitheatre space, the live programming took guests on an immersive tour of thrilling announcements for new IPs and was combined with interactive A-list moments such as Q&As from the creators and actors on SkyShowtime's roster. All to create a timeless show with Oscar-like production values.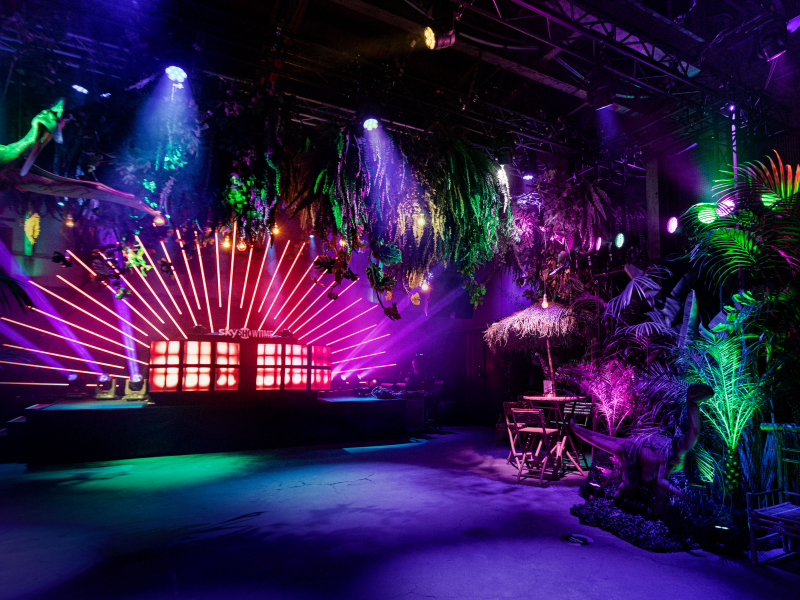 A MULTIVERSE OF CONTENT UNDER ONE ROOF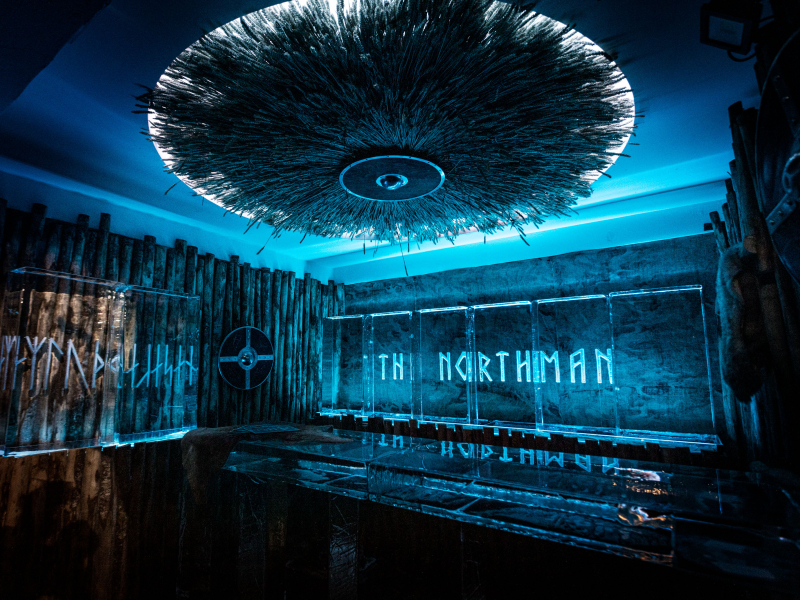 After the live show, the Sky Showtime world truly opens up. Guests are given free reign to experience the numerous themed attractions across the venue: testing their poise and pose in the Top Gun flight simulator, embracing the mysterious vibe of the Lost City bar, discovering the Nordic village vibes of The Northman – all wrapped up in a tightly curated immersive, interactive space where every element was connected to the magic of Showtime's world.
Photography
Joris Bruring & Sophie van Veen