we are a creative
experiential agency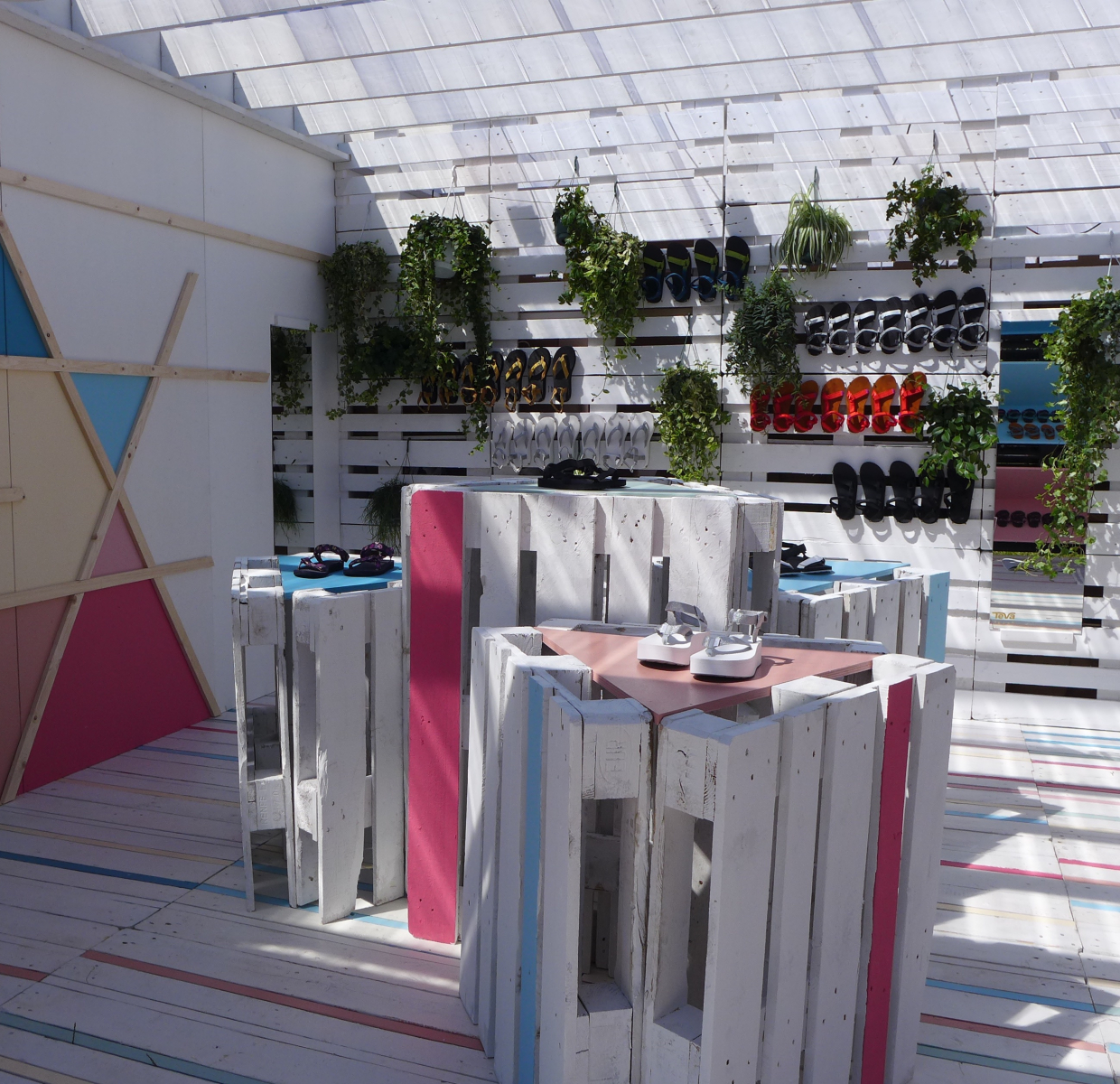 Teva is a brand of
Deckers Brands
Teva
POP-UPFESTIVAL
Fun, functional & festival ready
Teva takes on the mother of all Danish festivals - Roskilde. An event not traditionally open for the culture of consumerism allows brand presence to sit snugly alongside its stages for the first time. Inviting Teva to create a pop-up experience that honors the grassroots values of Roskilde's vision.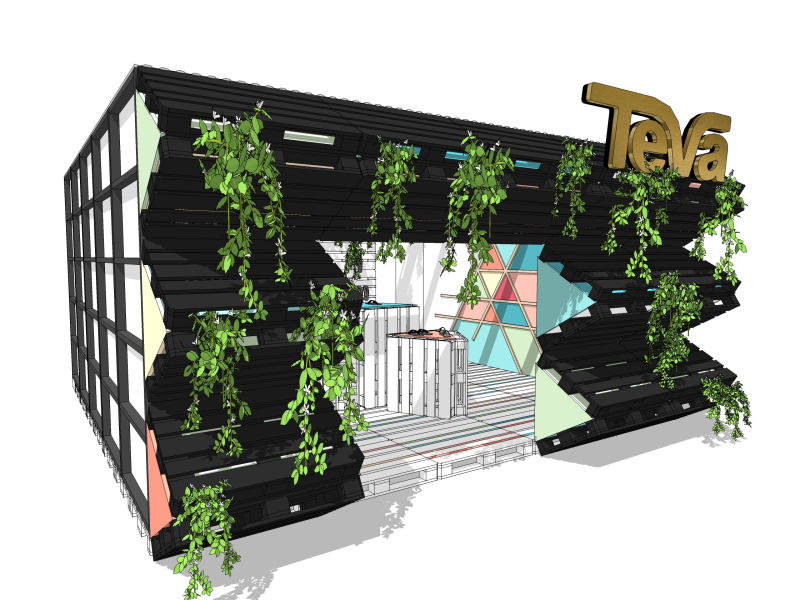 Brief
Conceive and construct a pop-up store space that embodies the freedom & spirit of adventure synonymous with the Teva lifestyle.
Concept
WINK's made-to-measure concept focused on the re-use of materials. Anchoring design elements through the use of the triangle shape associated with the Teva brand. Fusing it with an inspiration of the unbeaten path that created an abstract, flexible, functional interior space to display products and inspire festival folk.
Result
Resulting in an activation-led environment that delivered a relevant touchpoint for the brand & the means to stimulate revenue while organically respecting the DNA of the festival.